I have been using this Tamron SP 180mm 1:1 Macro - F/32 lens to digitize 35mm slides. Unfortunately, the lens' chromatic aberration is quite noticeable, when used at 1:1.
I have plenty of strobe light available and have been shooting at F/16, 2 stops from a completely closed (F/32) aperture, to obtain a the best combination of sharpness and depth of field.
I was thinking that I might be able to reduce some of that aberration optically -- by blocking off the portion of the light that is entering the lens' section that is most likely to produce the chromatic aberration.
This image illustrates what I am tempting to put in front of the lens. (And maybe without the center part, based on the comments...)

Now having this in front of the lens I'm guessing I'll probably have to open up to F/8, or even more to obtain an image without a visual effect of the new lens-cap/obstruction.
Note, I also have a 12mm; a 20mm; and a 36mm extension tubes (from Kenko) available -- to see if that, in combination, would help fight the chromatic aberration problem.
I know there are other maybe more appropriate lenses on the market; but I very much depend on the auto-focus aspect of the setup.
One other thing to consider is to use two lenses, both set to infinite; but this causes a working distance problem.
Any suggestions and other thought are very much appreciated.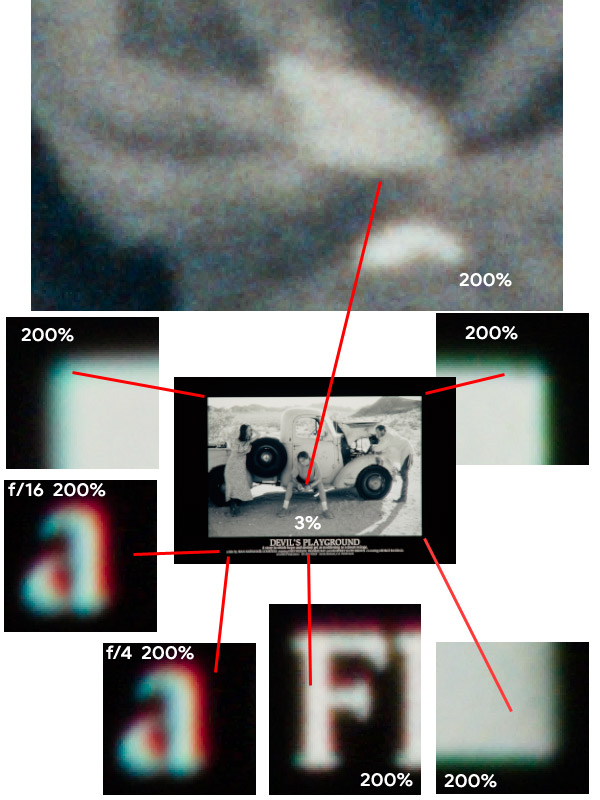 ---
placed "a" in the center:
The "a", if positioned in the center of the image, reveals less chromatic aberration.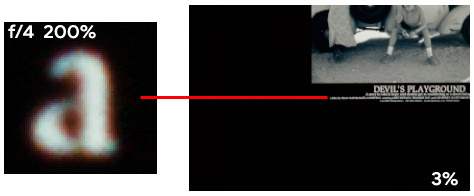 ---
pattern setup:
I printed the pattern out using a laser printer and glued the printout onto some clear plastic that has the size and shape of a slide. For the light source: I used the same as for the slides -- backlit soft strobe light. It looks based on the f/3.5 shot, that the camera sensor is not completely parallel to the paper.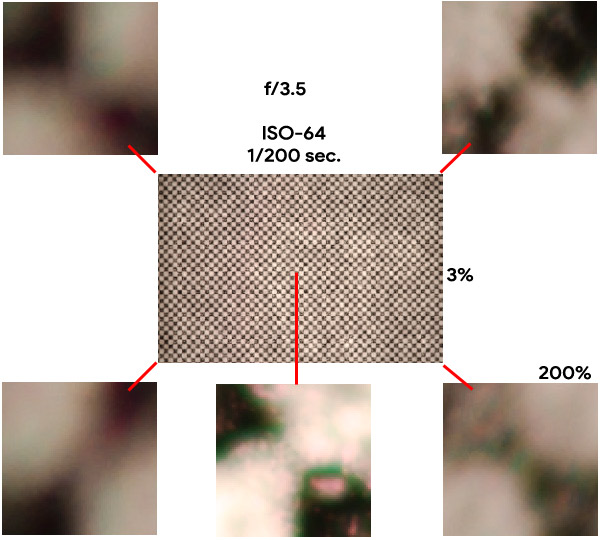 ---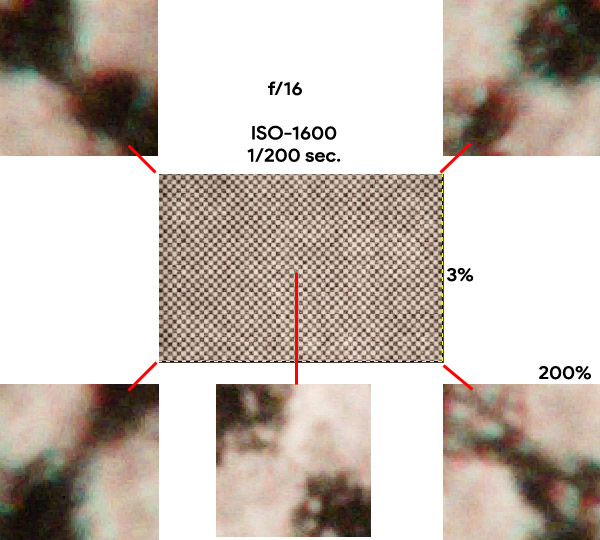 ---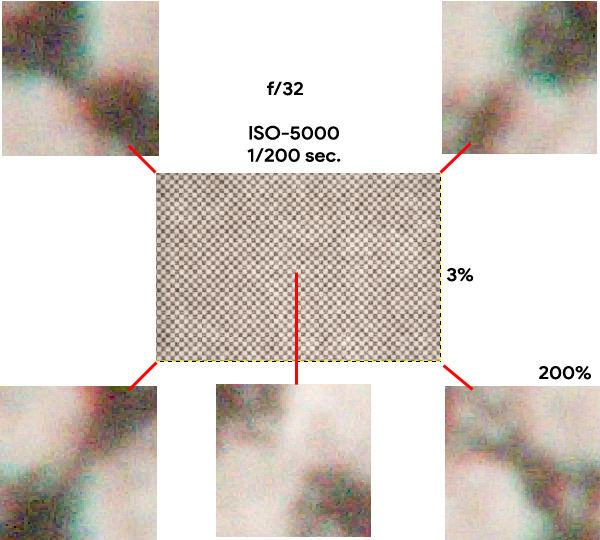 ---
Blocking off light test
Reducing from 60mm diameter to 40mm diameter. It looks like it is a bit sharper, but do not see an improvement in the CA department.